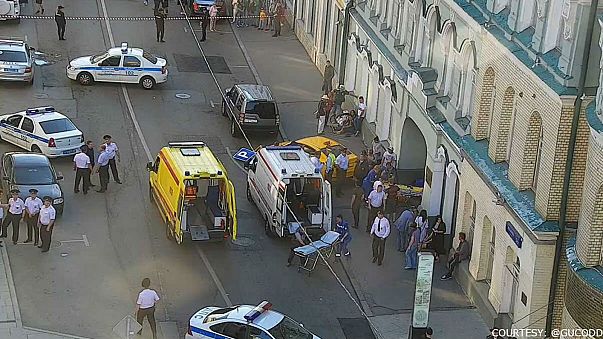 Authorities said there were no fatalities after a taxi lost control of his vehicle and drove into a crowd in central Moscow on Saturday.
Eight people sought medical assistance, police said.
One injured woman was in serious but not critical condition, according to Interfax, citing a medical source.
The other injured people were said to be in a "satisfactory condition".
Two Russians and one Ukrainian citizen were hospitalized, TASS said citing an emergency services source.
The Mexican embassy in Moscow said two citizens were "lightly injured".
The taxi driver had lost control of the vehicle, Moscow Mayor Sergei Sobyanin said in a social media post.